Denver Water
has a clever conservation campaign I have dubbed this campaign...CCC™. Agency
Sukle Advertising & Design
, (which by the way have an interesting 'temporary' site.) Having the idea of conserving water and using the minimum with the tag "
Use Only What You Need.
"
First this boardless billboard, doesn't exactly get the conservation award, since plenty of electricity seems to be surging through it. Still, the idea is to save on water, the campaign's artistic design is in good display.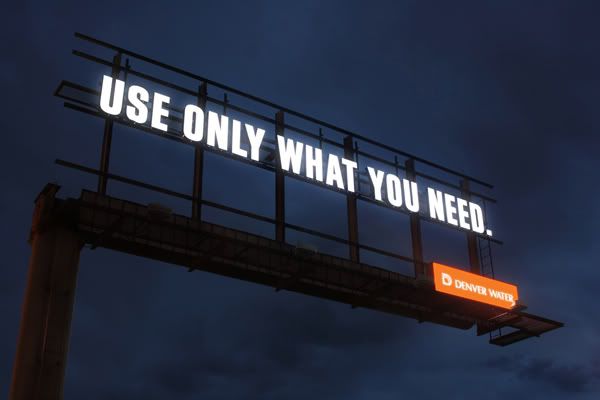 Unfortunately, I can't say the same about making park benches slightly uncomfortable. The idea and presentation of the ad is considerably good. But it leaves me to think that they really want the people of Denver to get healthier.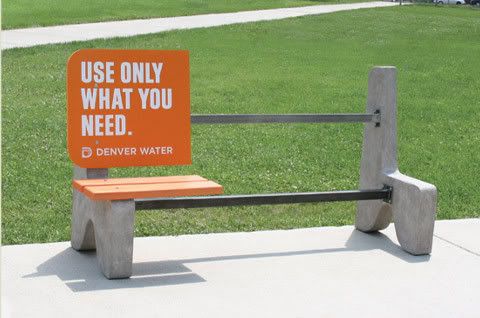 And to make this a little bit more humorous, a friendly reminder from your electric company,
Eskom
.
UPDATE:
I may have only captured the two billboards, but this campaign is brilliantly displayed
here
and
here
.
Commercial ad as well: